Safe School Plan - 2022/23
Division
September 23, 2022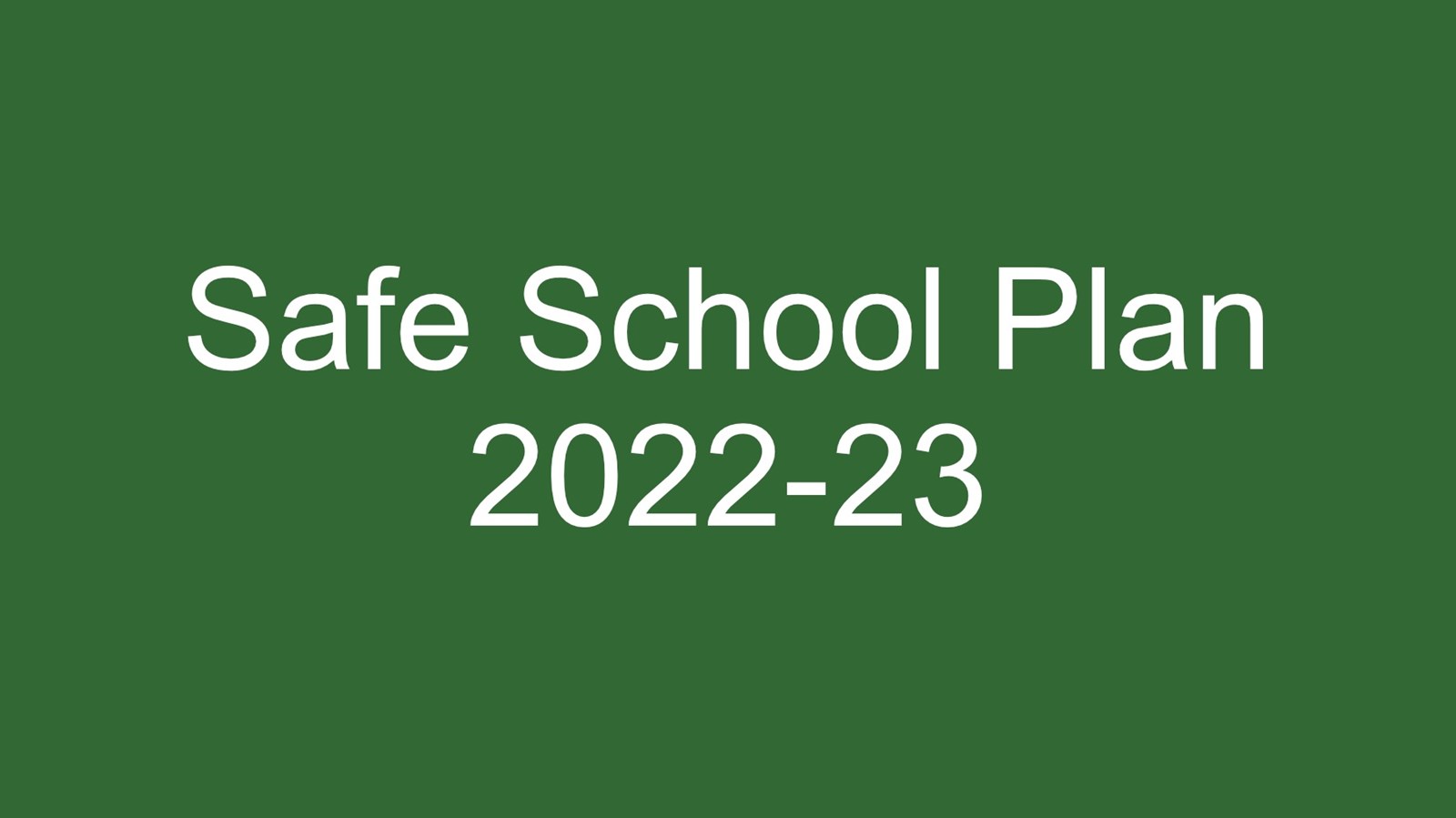 Similar to previous years' plans, the division's pandemic processes and protocols will be based on the following categories:
Safe Attendance
Safe Classrooms
Safe Transportation
Safe Facilities
Safe Activities
Other items
All GSCS facilities will begin the 2022-23 academic year at Level 1 of our Safe School Plan.
We are hopeful that we will be able to continue pre-pandemic learning and activities throughout the year. Given past experience, we are prepared to implement additional safety measures if required.
All people entering schools are encouraged to conduct a health screening before entering any GSCS school or building to help prevent the spread of illnesses.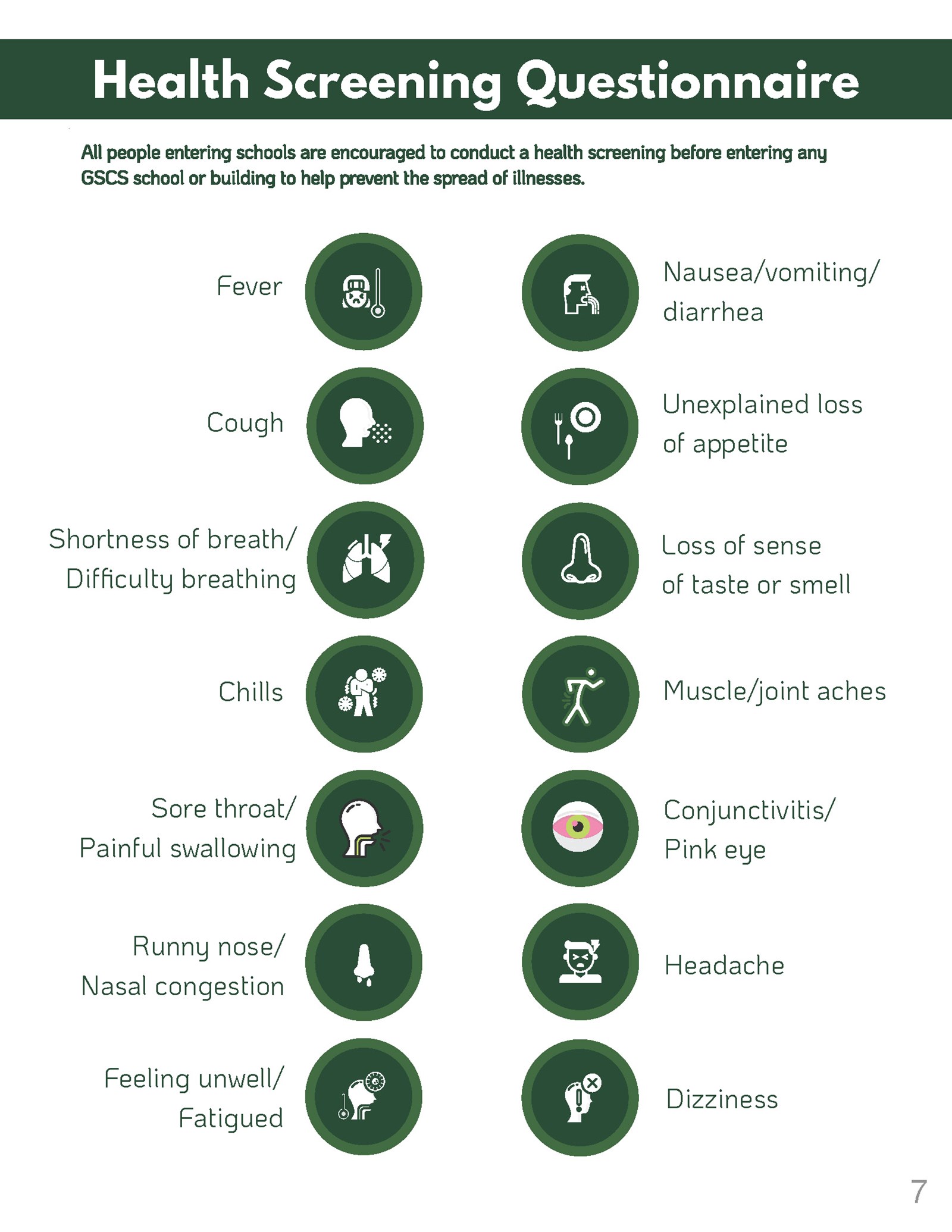 click to see larger image
Read our Safe School Plan (revised September 23, 2022).