Homestay for Students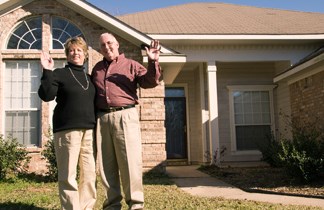 Students studying in the Greater Saskatoon International High School Program may live with a Canadian family that has similar interests to theirs. What a great way to practice their English!
The Greater Saskatoon Catholic Schools is pleased to provide homestay through the Canada Homestay Network (CHN), a non-profit nationwide organization that has placed over 45,000 students in homestay since 1995. In collaboration with the International Student Program, CHN locates excellent host families in the city of Saskatoon. Their process for admitting host families into our homestay program is a rigorous one;
HOMESTAY PROGRAM
All families:
fill in a complete application package;
have had a thorough interview to determine suitability;
have had a homestay inspection;
have had references checked;
passed a police record check;
are enthusiastic to receive international students
Once the student is placed in the home, supervision and support are provided by CHN's homestay coordinators (known as Relationship Managers or RMs) throughout the program.
International students and their parents have access to their RMs during office hours, an emergency telephone line is monitored 24 hours a day, 365 days a year.
Students' interests, personalities and needs will be matched with those of host families. Our RMs are available for consultation with students, families, schools and agents.
Living in a homestay is one of the most valuable and productive elements of a truly authentic experience of living and studying in Canada! Please note: homestay placement can be arranged for students aged 15 years and older.
Why?
Because living with a Canadian family will help you hear and speak English in a natural manner, away from the pressure of a classroom. You will also see what everyday life is like in a Canadian home through the customs and daily routines.
What kind of family will I stay with?
Many kinds of families are available to us, some with younger children, some with older children, some with no children in their home. Some have pets, some do not. They will all be as close to your school as can be arranged. Our RMs go through the information you provide on your personal student profile to match you with a very suitable home.
We offer: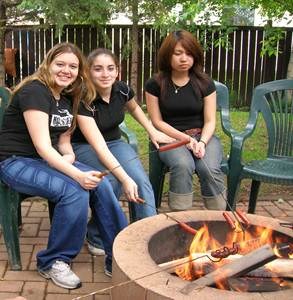 Reputable, carefully selected Saskatoon families
Comfortable, safe homestay homes with a private bedroom, internet access, and 3 meals a day and snacks
Our homestays always have easy access to public transportation
Support and guidance for students from in-school counsellors
Support from Relationship Managers through Canada Homestay Network
Do you have more questions?
Contact our Relationship Managers:
If you require a homestay please go to the "Application" tab on the main page. Within the application there will be a homestay questionnnaire to fill in.
For more information, go to:
http://canadahomestaynetwork.ca/gscs.shtml