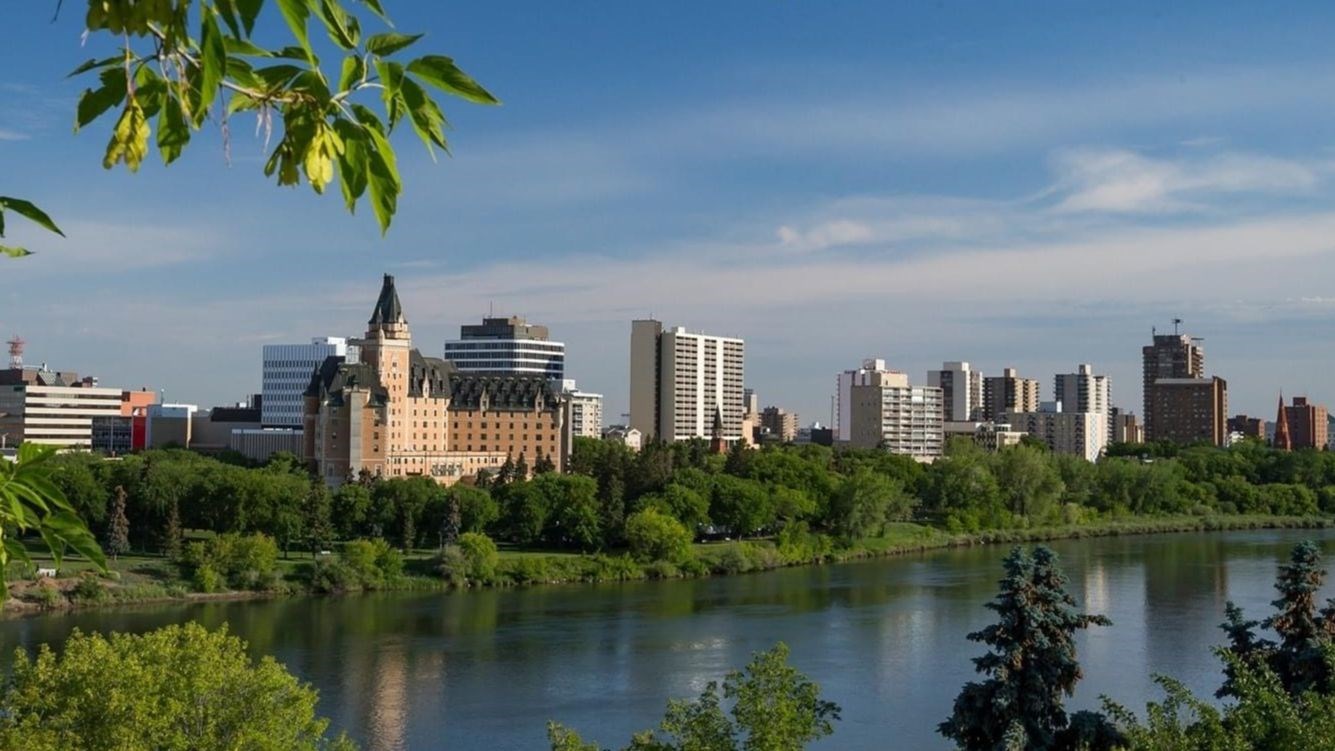 LOCATION
Canada
Canada is rated by the United Nations as one of the best countries in the world to live. Education is also rated amongst the best in the world. Canada offers a clean, safe environment in which to study.
Public high school education in Canada is recognized for its' high quality. The final marks provided by our public schools are used for University entrance, no entrance examinations are required.
Saskatchewan
Saskatchewan is located in Western Canada. The name Saskatchewan comes from kisiskatchewan a Cree name meaning "swiftly flowing river". Saskatchewan is referred to as the "Land of the Living Skies" with breathtaking blue skies, more than 100,000 lakes and beautiful prairie landscapes.
For more information, www.sasktourism.com
Saskatoon
This thriving city of 270,000 offers the services and facilities of a large city in the friendly environment of a small town. Saskatoon is the commercial and education centre for central and northern Saskatchewan and is the home of the region's premier university, the University of Saskatchewan.
One of Canada's most attractive cities:
• situated on the banks of the South Saskatchewan River, which is crossed by 8 bridges.
• includes over 120 hectares of riverbank parks and natural areas through the heart of the city. The Meewasin Valley Trail follows the river through the city and offers over 21 kilometres of well maintained paths used for walking, jogging, bicycling, and cross-country skiing.
• provides a rich and vibrant arts community featuring a wide variety of artistic, musical, and theatre attractions. Some examples include the Saskatoon Symphony, the Mendel Art Gallery and Civic Conservatory, and Persephone Theatre.
Science City:
• a cluster of science facilities makes Saskatoon a centre for world-class scientific endeavour. 30% of Canada's agricultural biotechnology activity occurs in Saskatoon.
• Installations include: Canadian Light Source Synchrotron, Innovation Place, Vaccine and Infectious Disease Organization, National Research Council Plant Biotechnology Institute, POS Pilot Plant, Saskatchewan Research Council, Saskatchewan Structural Science Centre, and Agriculture and Agri-Food Canada Research Centre.
Advantages for students:
• a safe, calm city where most people speak only one language – English!
• a highly-educated population that provides excellent academic, artistic and recreational opportunities.
• Canada's fastest growing economy (2011).
• a national centre for scientific research and agricultural activity.
• galleries, festivals, sports events and concerts provide year-round entertainment.
• flights connect to all major Canadian cities. (JOHN G. DIEFENBAKER AIRPORT - YXE) http://www.skyxe.ca
• located in Canada's sunniest region offering bright skies in summer and winter.
• homes, schools, buses and public buildings are all properly equipped to provide year-round comfort regardless of outside temperature.