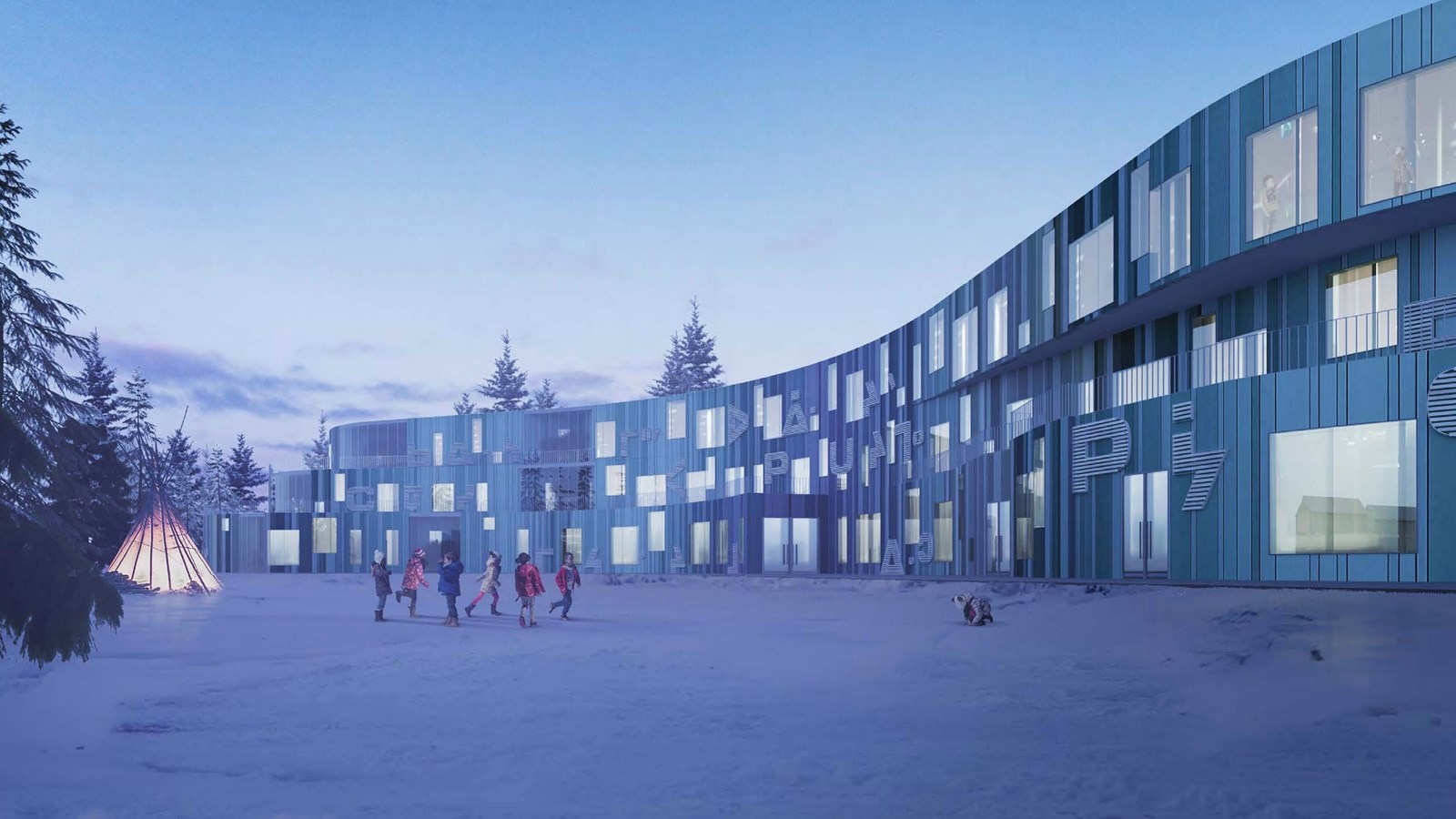 On June 26, 2023, after inflationary pressures caused delays in construction, the start of construction of the new school was announced.
Brief timeline for the new school:
Since Cree bilingual programming began at St. Frances in 2007 (in partnership with the Saskatoon Tribal Council), the school division has submitted renovation concept plans to the Ministry of Education.
March 2019: After years of consultations and lobbying, the Government of Saskatchewan commits to planning funding for a new school.
March 2020: The Government of Saskatchewan announces funding for a new St. Frances Cree bilingual School to be located on the site of the former Sion Middle School on 7th Street East.
Fall 2021: Demolition of existing building on the Sion site and site preparation (complete)
Spring 2022: Detailed design
June 2023: approval of funding and start of construction is announced
Fall 2025: expected school opening
News
October 28, 2022: Affinity Credit Union funds STEAM lab for new St. Frances Cree Bilingual School
June 17, 2022: First Nations Bank of Canada funds Elder/cultural space for new St. Frances Cree Bilingual School
June 7, 2022: Keith and Cathy Martell announce funding of the Bruno & Judile Martell First Nations Child and Family Wellness Centre, māskīkīwi-mīcōwin Kitchen, and mamatāwi-maskīkīya Greenhouse
March 21, 2022: A Journey Worth Making (review of program from Saskatchewan Catholic School Boards Association)
November 18, 2021: Draft plans for new St. Frances Cree Bilingual School revealed
June 25, 2021: Saskatoon Nutana Rotary Club announces performing arts funding for new St. Frances Cree Bilingual School
To help document the journey of the new school, we plan a four-part video series. Here's the first.