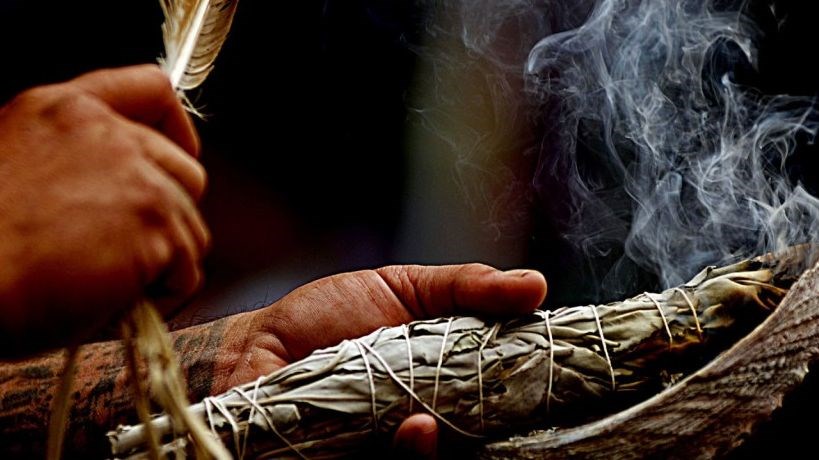 Students of Oskāyak High School have the opportunity to learn various Cree teachings and participate in a variety of ceremony and cultural events, including daily smudge.
Teachings
CREE TIPI TEACHING
All First Nations groups are diverse and unique. Each has their own language, customs, beliefs, forms of knowledge and ways of knowing and being. The Tipi teachings used for this activity are specific to Cree culture. It is also important that we let you know that these are just a part of the traditional tipi teachings.
Values help guide behaviour through the process of growing up, changing and handling responsibilities
There are fifteen traditional Cree cultural values that serve as a guide for happy, healthy and holistic living
Each value is honoured in the construction of a tipi, which requires 15 poles - with each pole symbolizing one value:
As you read through the teaching think that the values that are most significant to you and your family.
Obedience - accepting guidance and wisdom from others
Respect - for self and others
Humility - knowing that we are not above or below others in the circle of life
Happiness - showing enthusiasm to encourage others
Love - love of self and love of others, not things
Faith - belief in the spirit world
Kinship - relationships and bonds with parents, siblings, extended relatives, knowing one's home community
Cleanliness - spiritual cleanliness
Thankfulness - gratitude for life and for family
Sharing - sharing knowledge, stories, traditions, for future generations
Strength - spiritual strength to do things that are difficult.
Good Child Rearing - guidance and protection of the sacred gift of children
Hope - hope that the women who are the life givers and the nurturers will carry on the teachings to bring healthy spirited people into the world
Ultimate Protection - protection of the minds, spirit, emotions and health of the youth
Control flaps from winds - balance in life's journey
MEDICINE WHEEL
As described by Elder Mary Lee
As Cree People, we were given the gift of being named for the four parts of human beings, Nehiyawak, we were called.
It means being balanced in the four parts that are found in the four directions of the Medicine Wheel. These four parts for human beings are the spiritual, physical, emotional and mental aspects of the self. We need to try and balance these four parts that were given to us to function as people.
The Fire is in the centre of the Medicine Wheel. That is where the meaning of the teachings comes from.For me this fire is also the self. When you look at the Medicine Wheel, you start from self, and as you look out, you make your circle.
This is how the Medicine Wheel represents the life journey of people.
The old people will tell you it is life itself. Look for the four seasons and follow the sun. Spring in the East, Summer in the South, fall in the West and winter in the North. It tells the whole story of how all life came into being abundantly bright, rising in the east and then fading away as it moves West and North. All life rises and sets like the sun.
For more on the Four Directions Teachings written by Elder Mary Lee go to:
http://www.fourdirectionsteachings.com/transcripts/cree.html
Ceremony
Throughout the year, students have the opportunity to participate in various Cree ceremonies, such as daily smudge, round dances, feasts and sweats.
Daily smudge is at 12:10 - 12:22 pm.
SMUDGING PRAYER
May your hands be cleansed, that they create beautiful things.
May your feet be cleansed, that they might take you where you most need to be.
May your heart be cleansed, that you might hear it's messages clearly.
May your throat be cleansed, that you might speak rightly when words are needed.
May your eyes be cleansed, that you might see the signs and wonders of this world.
May this person and space be washed clean by the smoke of these fragrant plants.
And may that same smoke carry our prayers, spiraling to the heavens.
Cultural Practices
Through both curriculum and extracurricular activities, students will have the opportunity to learn and practice various Cree cultural practices, such as song and dance, sewing ribbon skirts and shirts, and more.