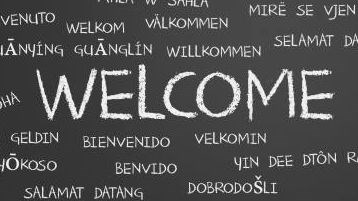 Welcome to St. Nicholas Catholic School!
Please contact the office at 306-659-7960 or download this GSCS Registration Form complete for each child, save it and email back to St.Nicholas@gscs.ca
If you are new to Canada, you will need to contact the Newcomer Registration Office at 306-659-7000 to register.
Some important information to bring would be:
All contact information (home address, phone number, work number).
A Birth Certificate (for proof of age) and a Baptismal certificate (if you have one)
An emergency contact, their address and phone number in case we cannot reach you.
Knowledge of the previous schools your child attended. We often call the sending school to get to know their learning needs of your child better.
New student registrations for the 2023-24 school year at St. Nicholas from the Aspen Ridge neighbourhood will be transported to St. Augustine School on Boychuk Drive. This is an approximate bus ride of 12 minutes from Aspen Ridge. New student registrations for the 2023-24 school year at St. Nicholas will be limited to Evergreen residents only. Families living in other neighbourhoods or communities will be referred to their neighbourhood or nearby Catholic schools