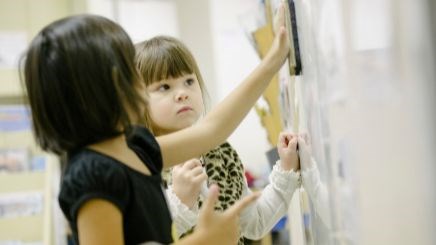 Virtual Classroom Tour
Our school is friendly, safe, welcoming and ready to help your child reach his or her full potential. We nurture faith, encourage excellence in learning and inspire students to reach out and help others – at home and around the world.
Children who will be five-years-old by Jan. 31, 2024 may begin kindergarten in September 2023.
Call us at 659-7380 if you have any questions.
Fillable Registration Form: