Jana McGonigal recognized with Outstanding Achievement Award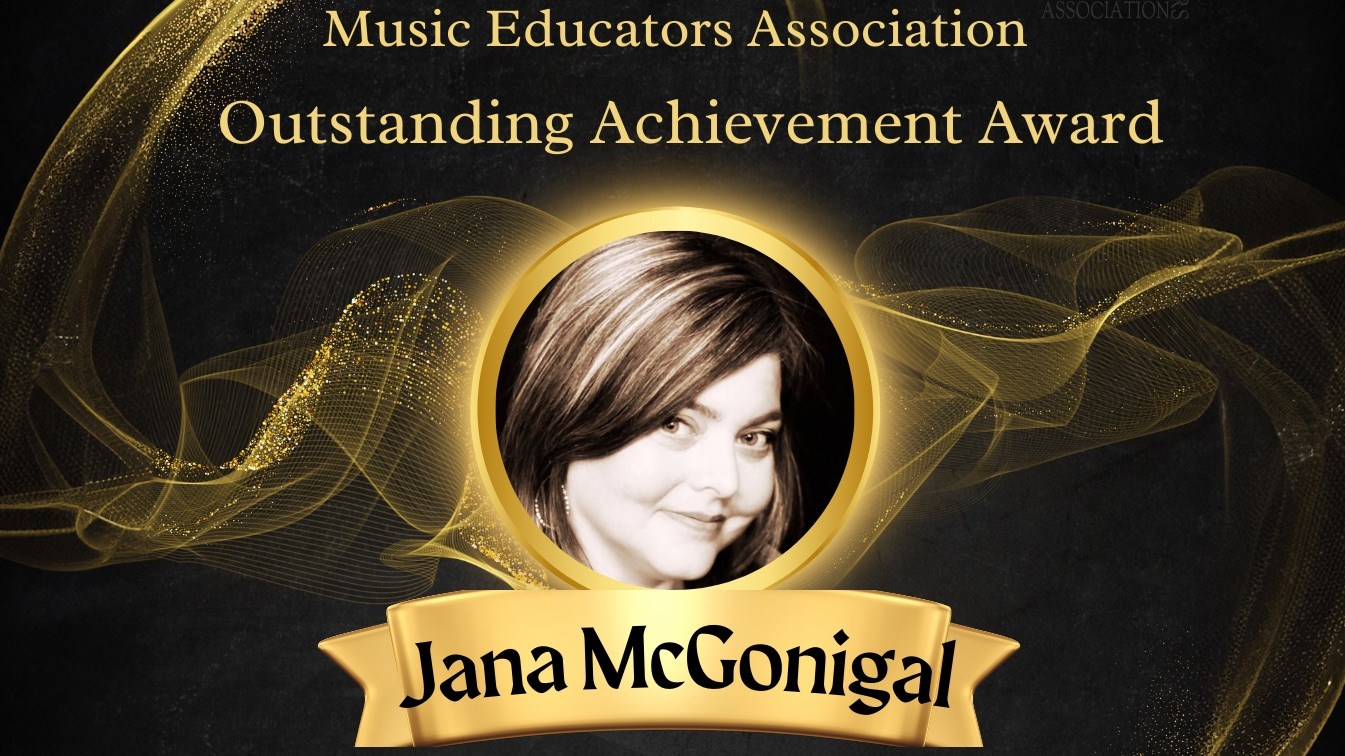 Congratulations to Jana McGonigal, band and choir teacher at Holy Cross High School, who recently received the Saskatchewan Music Educators Association's (SMEA) Outstanding Achievement Award.
Jana began her teaching career putting on over 500 kilometres of driving every week to various communities to teach band and arts education in what was then the Moosomin School Division. Now in her 29th year of teaching—26 with Greater Saskatoon Catholic Schools—Jana currently co-teaches over 500 band and choir students at Holy Cross. She has taught band at five elementary schools in the west-side of Saskatoon and at E. D. Feehan Catholic High School.
"Jana's work and dedication are unsurpassed, and she is highly respected in the music community," said Darcie Lich, coordinator of band and choir education with Greater Saskatoon Catholic Schools. "She's not the type to blow her own horn (yeah, I went there), but she's a highly respected member of the music community and is an educator of uncommon heart and skill. We are so blessed by her and the servant leadership she brings to her students and colleagues every single day."
It may not be a Dundie Award (a reference to The Office jokes and memes Jana loves to share), but we are pleased that her work is being recognized in this way.
The SMEA recognizes those who advance music education in Saskatchewan either through their current outstanding work or by recognizing what they have done throughout their career. The SMEA Outstanding Achievement Award is presented annually to a music educator who brings honour to the profession or recognizes either one outstanding accomplishment or an ongoing dedication to excellence in music.