Treaty 6 medal installations in GSCS schools
Board, Division, Faith and Learning, Partnerships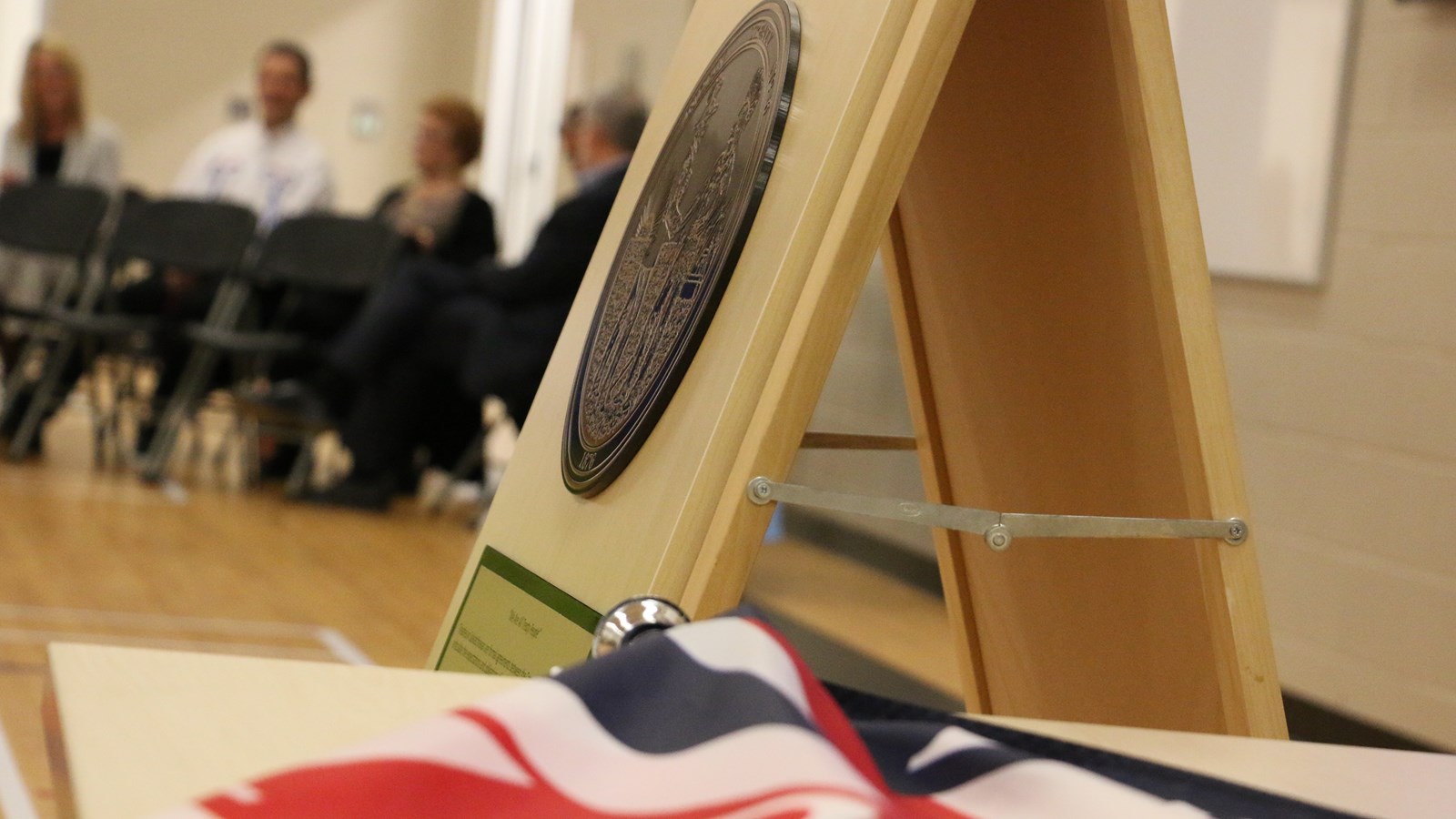 In May, 2018, École St. Paul School in Saskatoon became the first provincial school in Saskatchewan to install a treaty medal. Inspired by the Roman Catholic Diocese of Saskatoon's installation of a Treaty 6 medal in the foyer at the Cathedral of the Holy Family, Principal Ted View (now at Oskāyak High School) initiated conversations to have a similar medal installed at St. Paul.
Treaty education has been part of the provincial curriculum in Saskatchewan since 2008. The installation of a treaty medal acknowledges the importance of treaty education and becomes a point of discussion for students, staff, families and school communities. A significant amount of time and effort is put into learning about treaties and treaty relationships, First Nations and Métis culture and traditions, truth about residential schools, and the need for healing and reconciliation. The Treaty 6 medal installation and ceremony becomes a celebration of learning and a forum for discussions around treaty education. Like the signs of our Catholic faith in schools, the medal itself represents who we are and what we believe.
While learning continued during the COVID-19 pandemic, school plans to host Treaty 6 medal celebrations were delayed until in-person celebrations were feasible. At the end of June 2022, 37 out of 50 GSCS schools had installed a Treaty 6 medal. Plans are in place for the remaining 10 schools, and the board office and service centre, to install Treaty 6 medals.