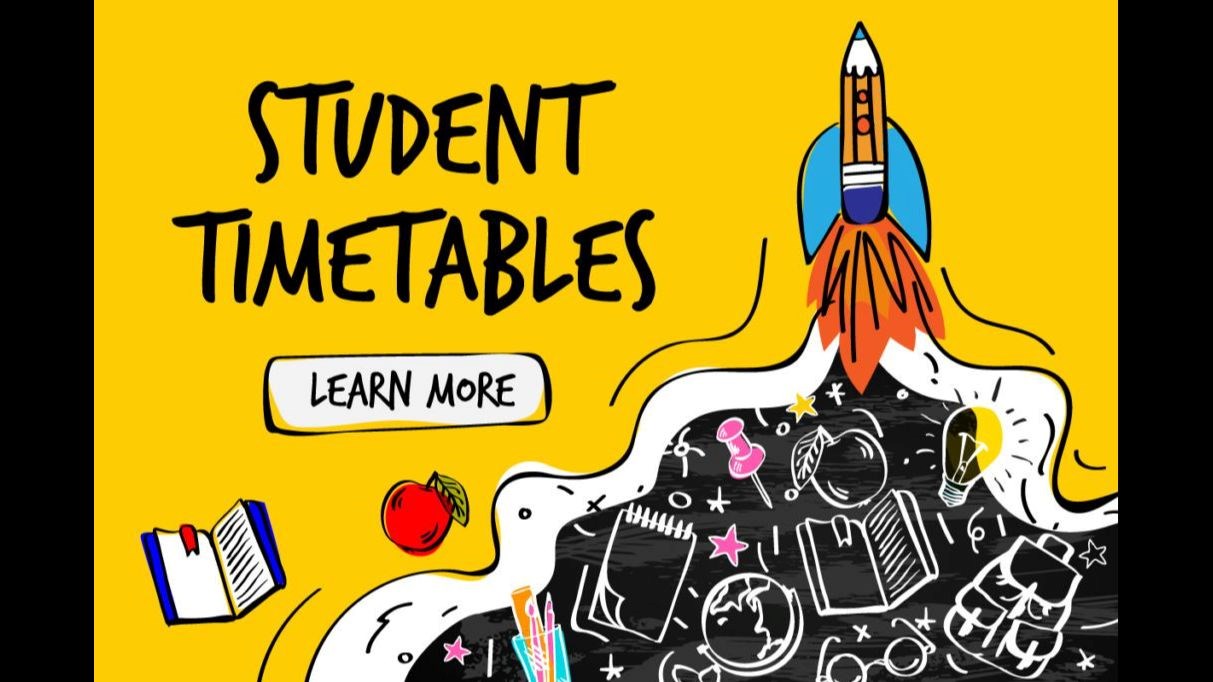 Students are now able to view their timetables in My School Sask.
Please be sure to check the Full Year (FY) schedule which will include both Semester 1 (S1) and Semester 2 (S2) classes to confirm you have all the correct courses for your grade level.
To view timetables students must be logged into their GSCS account on their web browser and proceed to the My School Sask in your GSCS portal and follow the instructions below: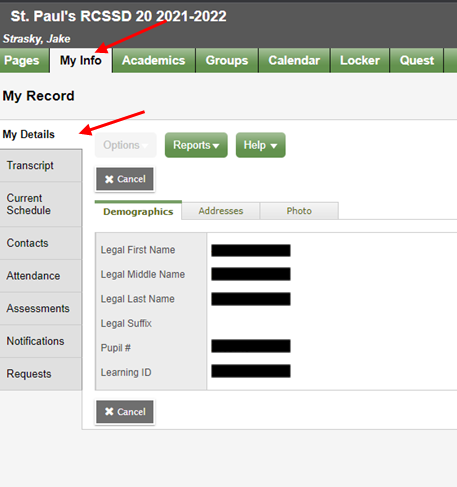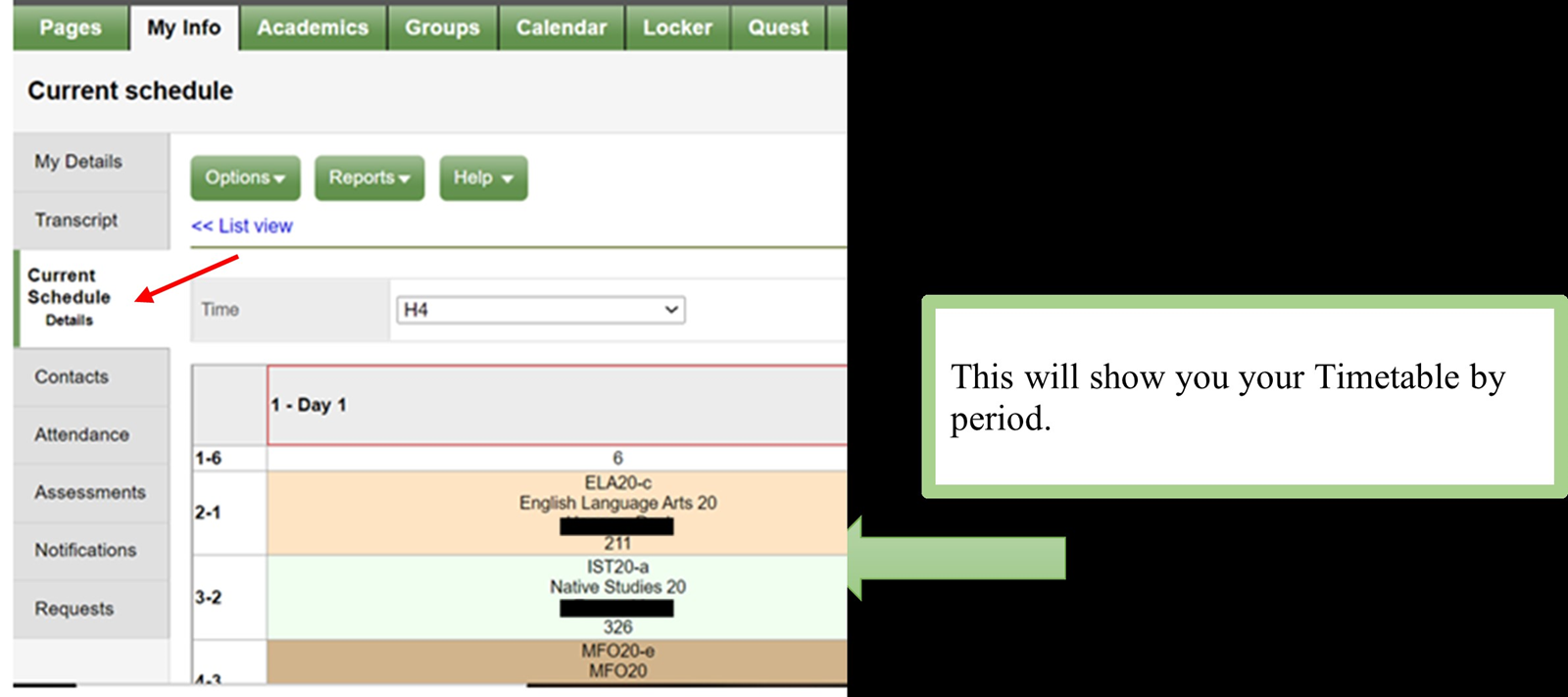 Program Changes
Some students may experience a change in their schedule after the first week in September. We will do our best to minimize these changes; however, adjustments may need to be made to accommodate increased enrolment.
During registration in the spring, students were advised to make sure they knew which courses they wanted in their schedule. Schedule changes will be made for educational reasons only. Please do not request a change for personal convenience or preference. For changes on errors or omissions, please fill out the online form: https://forms.office.com/r/p1hBEW2MSH. A counsellor or administrator will message you through Edsby or send an email to your GSCS account once the changes have been made. All change requests must be submitted prior to 4:00 pm on Thursday, September 7th.